Indicator Lights

Click links below for other specific OKA Parts web page.
Indicator Lights
Warning Lights
Lenses are made from translucent plastic and are 24 mm wide and 18 mm high they resist UV light and do not soften or distort at high temperatures such as those that are experienced in closed vehicles parked in direct sunlight
The ISO Symbols are permanently imprinted in opaque White color so they can be easily visible in both "illuminated" and "non-illuminated" states
Indicators mount in panels from 1/8" to 3/4" thick in 14mm round hole can be glued in or secured with screw-on locking ring (supplied)
Lenses can be removed with the Indicator Light installed also the bulb can be replaced without removal of the Indicator Light
This Unique but simple design makes this series of Indicator Lights an excellent choice for Custom Applications, such as Kit Cars, Industrial Vehicles, Busses and RVs
12 V 2W Incandescent Bulbs are standard
24 V Bulbs are available by special order
Electrical Connection is by two 1/4" Faston Type connectors, which are available separately in several versions
Indicator Lights are custom made for MIROX Corporation in Italy by


---
ISO "Lights" Symbol
Used to indicate "Lights ON" condition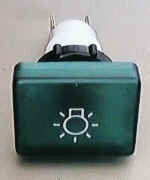 ---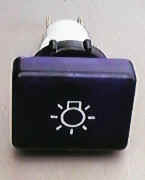 ---
ISO "Turn Signals" Symbol
Used to indicate "Turn Signals are Flashing" condition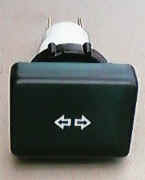 ---
ISO "Brakes" Symbol
Used to indicate any of following conditions:
Low Brake Fluid
Parking Brake ON
Worn Brake Pads or Shoes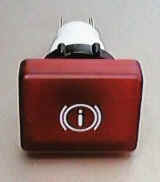 ISO "Battery" Symbol
Used to indicate "Battery not Charging" condition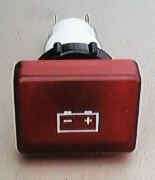 ---
Used to indicate "Battery Charge Level" on electric powered vehicles.

---
ISO "Rear Defrost" Symbol
Used to indicate "Rear Defrost ON" condition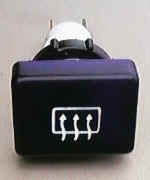 ---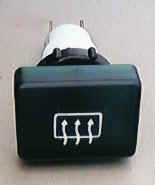 ---
ISO "High Beam" Symbol
Used to indicate "High Beam ON" condition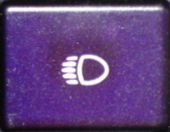 ---
Availability
All above Indicator Lights are in stock for immediate delivery, indicators with plain lenses (NO Symbol) in Red, Orange, Yellow, Green, Blue and Clear are also in stock and available.
Prices
Any quantity from 1 to 100 (MIX or MATCH symbols) = $5.00 per Indicator Light.
+ $6.00 Shipping and Handling charge per order (USA).
Request Quote for quantities of 100 or more indicator Lights
---

---