OKA Autotronics Circuit Breakers for Automotive use shown on this page are currently available for immediate shipment
---
Circuit breaker is an automatically operated electrical switch which is designed to protect an electrical circuit from damage caused by overload or short circuit.

Its basic function is to detect a fault condition and interrupt current flow.

Unlike a fuse, which operates once and then must be replaced, a circuit breaker can be reset (either manually or automatically) to resume normal operation.
---
Click the link in heading above any image to navigate to detailed page with information about the device or click the image to see enlarged image.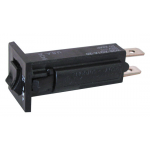 Circuit Breaker
0.25A
$8.50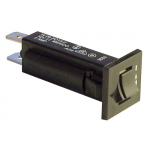 Circuit Breaker
2A
$7.50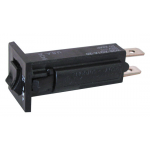 Circuit Breaker
6A
$7.50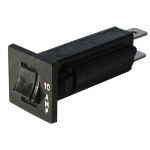 Circuit Breaker
10A
$6.50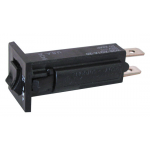 Circuit Breaker
15A
$6.50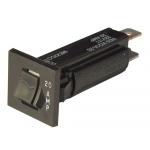 Circuit Breaker
20A
$5.50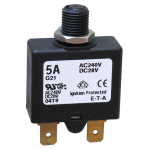 Circuit Breaker
Push to reset
5A
$4.50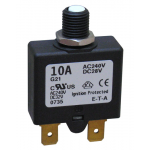 Circuit Breaker
Push to reset
20A
$4.50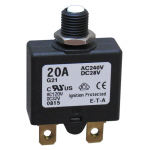 Circuit Breaker
Push to reset
20A
$4.50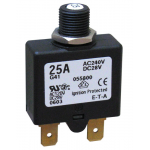 Circuit Breaker
Push to reset
25A
$4.50
Circuit Breaker
Push to reset
30A
$4.50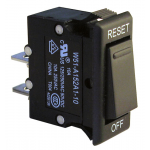 Circuit Breaker Switch
10A
$9.50
CBS 100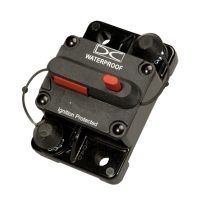 Circuit Breaker 100A Switchable
$25.50
CBS 200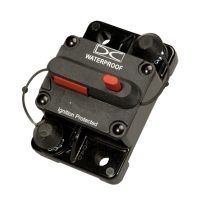 Circuit Breaker 200A Switchable
$25.50