OKA Turbo
---
The OKA Turbo is perfect high performance vehicle for the ultimate fun of driving.
---
OKA Turbo Type II
OKA Turbo Type II is mid-engine vehicle using FIAT/LANCIA tuned and turbocharged engine with BOSCH Fuel Injection, which is coupled to 5-speed Rear Drive Manual Transaxle.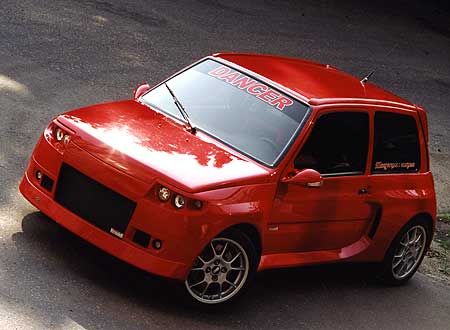 ---
---
NOTE:
The OKA Turbo is custom made to order vehicle, so it can be equipped exactly to match your needs.
---


OKA Logo
is Registered Trademark of  
MIROX Corporation