Images of X1/9 vehicles shown on this page have been submitted by the vehicle owners.
BERTONE X1/9 cars in USA
Click the Heading to navigate to detailed page with information about the vehicle or Click the Image to see enlarged image.


---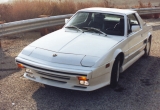 Original Owner:
Consulate of South Africa
Los Angeles, California USA
Driven over 98,000 odo miles
since 1984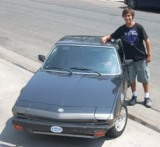 3rd Owner: Kevin Dorn
San Jose, California USA
About 99,876 odo miles
since 1985


Under Construction
---
Cars from the Past
Following images are of vehicles that are no longer owned by a person who submitted the image.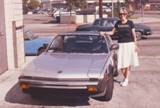 Original Owner: Jo Graff
Hollywood, California USA
Driven over 122,400 Miles
in 25 Years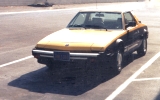 Original Owner: Deja Hsu
Santa Barbara, California USA
Driven about 82,000 Miles
in 6 Years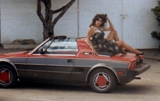 Original Owner: Carolyn Longlad
Sun Valley, California USA
Driven about 68,000 Miles
in 4 Years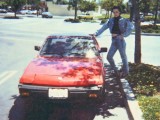 Original Owner: Kim Kane
Sun Valley, California USA
Driven 8,204 odo miles
in 2 Years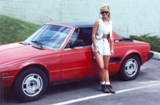 2nd Owner: "Britny"
Las Vegas, Nevada USA
Driven about 108,000 Miles
in 10 Years

Under Construction