Home | History | OKA News Page | OKA Mini Cars | OKA Parts | KONSTRUKT-IT | Sitemap
FOR IMMEDIATE RELEASE
---
2006 OKA NEV ZEV
March 18, 2006 -- Silver Metallic 2006 OKA NEV ZEV Premiers at Henderson St. Patrick's Day Parade. It was part of the Electric vehicle procession that was Sponsored by Las Vegas Electric Vehicle Association.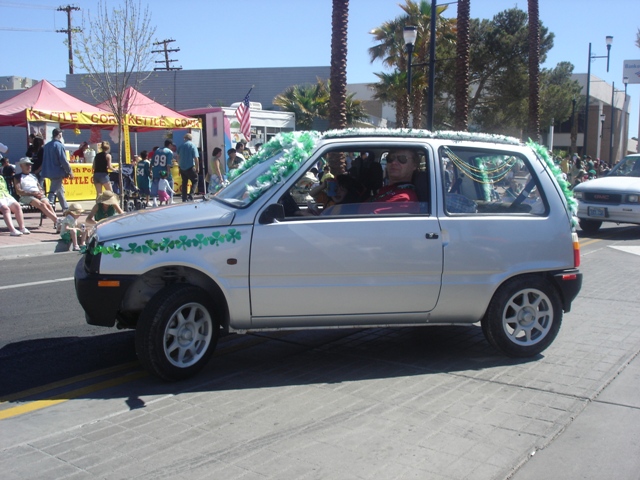 First production model of OKA NEV ZEV is participating in the 40th anniversary of Henderson, Nevada St. Patrick's Day Parade.
Las Vegas TV channel 5 also had a special news segment in which OKA NEV ZEV was also featured.
For More Information Contact:
OKA AUTO USA
MIROX Corporation
P O Box 19294
Jean, Nevada 89019-9294
USA
Phone: (702) 683-8292
E-mail: okaauto@aol.com