2016 OKA NEV ZEV


®
---
OKA
2016 OKA NEV ZEV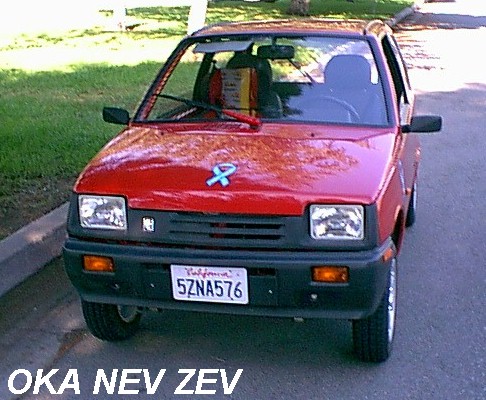 Neighborhood Electric Vehicle = (NEV)
Zero Emission Vehicle = (ZEV)

2016 OKA NEV ZEV is available as Neighborhood Electric Vehicle (NEV)
Model #: 20166241
MSRP*: $8,595.00
Availability: In stock! Available for immediate delivery - Order now!
---
See available OKA NEV ZEV Options
Click the link below to navigate to detailed web page.

OKA NEV ZEV Options
---
Specifications
•Overall Length - 126 Inches
•Overall Width - 56 Inches
•Overall Height - 55 Inches
•Wheelbase - 86 Inches
•Ground Clearance - 6.7 Inches
•Weight (standard car with batteries) - 1540 lb.
•Front Wheels - 13"x5.7" Aluminum
•Rear Wheels - 13"x5.7" Aluminum
•Front Tire Size - 165/70R13 Radial Type
•Rear Tire Size - 165/70R13 Radial Type
•Front Brakes - Self Adjusting Hydraulic Disk
•Rear Brakes - Self Adjusting Hydraulic Drum
•Drive Motor - 3 Phase Brushless AC Drive Motor 17.5hp
•Transaxle - Double Reduction, High Speed Gears
•Electrical System - 48 Volt DC
•Controller - SEVCON 400 Amp Gen IV
•Steering - Rack and Pinion
•Collapsible Safety Steering Column
•Chassis - Steel front sub-frame
•Body - High strength steel
•Body Finish - Automotive Paint (Solid Red)
•Flooring - Carpet Mat
•Forward Speed - Limited to 25 mph
•Braking Distance (at 20 mph) < 18 ft.
•Standard Seating Capacity - 4
This vehicle meets or exceeds the minimal federal motor vehicle safety standards (FMVSS) requirements for low speed vehicles (LSV) as set forth in the Federal Regulations, Title 49 CFR Part 571.500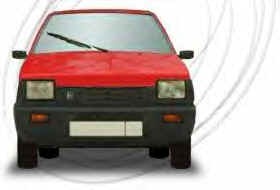 * MSRP- The Manufacturer's Suggested Retail Price (MSRP) excludes destination freight charge, tax, title, license, dealer fees and optional equipment.
---
Contact Information
Phone
702-683-8292
---
Mailing Address
OKA AUTO USA
division of:
MIROX Corporation
P.O. Box 19294
Jean, NV 89019-9294
USA
---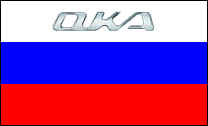 OKA® is a registered Trademark of MIROX Corporation.
---